The Philippine Embassy in Canberra, led by H.E. Minda Calaguian-Cruz, Philippine Ambassador to Australia, held a seminar on "Understanding Australian Family Law" on 06 February 2018 as part of its capacity-building program for Embassy officers and staff.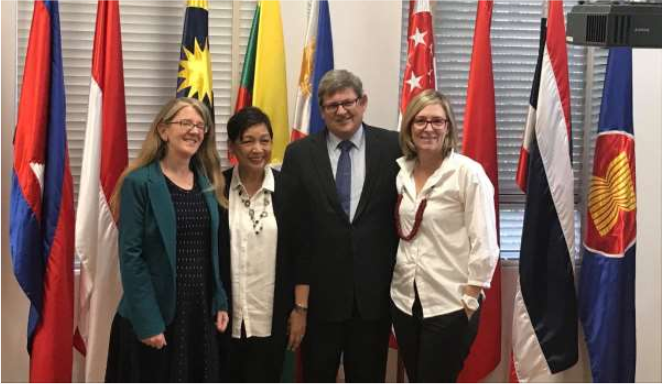 Mr. Justin Dowd and Ms Jacqueline Vincent of Watts McCray law firm and Ms. Leisha Lister of Law and Development Partners, provided a briefing on the structure of the Australian family law system and a basic understanding of the Family Law Act. The Embassy officers and staff discussed with the resource persons cases of violence against women and children, family relationships and marriage affecting Filipino nationals and the Embassy's role in assisting them.
The seminar is part of the Philippine Embassy's monthly activities to develop the capabilities of Embassy personnel through an enhanced understanding of the legal system and relevant legislation of the host country to better assist Filipino nationals in Australia.