The Association of Southeast Asian Nations (ASEAN) Committee in Canberra hosted the ASEAN Village at the National Multicultural Festival on 17 February 2018 for the second year in a row. The National Multicultural Festival is the biggest annual event in Canberra held by the Australian Capital Territory (ACT) Government to celebrate diversity and multiculturalism in Australian society.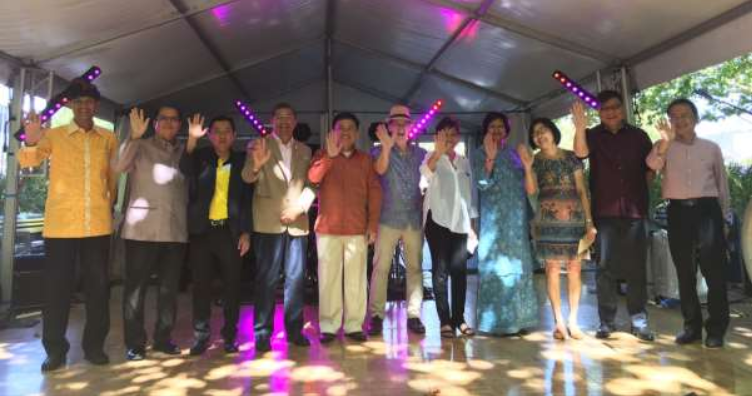 Ambassadors and High Commissioners of ASEAN Missions in Canberra are joined by Mr. Brendan Symth, ACT Commissioner for International Engagement, at the Opening Ceremony of the ASEAN Village in the National Multicultural Festival 2018.
The heads of mission of ASEAN Member States officially opened the ASEAN Village with Ms. Rachel Stephen-Smith MLA, ACT Minister for Multiculturalism and Mr. Brendan Smyth, ACT Commissioner for International Engagemen.The ASEAN stage was graced with performances by local communities of the Philippines, Indonesia, Malaysia and Vietnam. The Philippines was represented by the ACT Filipino Australian Social and Cultural Association (ACTFA-SCA), the Filipino Language School in Canberra and Rondanihan.
The Philippine Embassy in Canberra, led by Philippine Ambassador to Australia Minda Calaguian-Cruz, Department of Tourism of the Philippines and Cebu Pacific Air participated in the ASEAN Village with a tourism booth promoting Bohol's beautiful and pristine white sand beaches. Cebu Pacific Air is giving awaytwo (2) roundtrip tickets for Sydney-Manila-Bohol to two (2) lucky winners oftheInstagram challenge. The winner will be announced in www.philembassy.org.au.