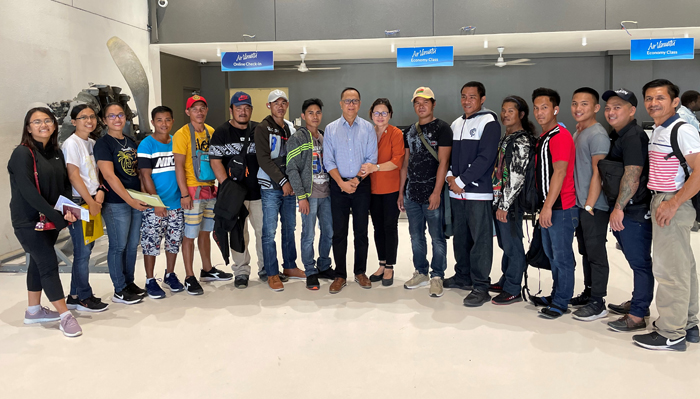 Photo credits: Port Vila PCG
25 February 2021 – Mr. Florentino L. Serrano (center), Philippine Honorary Consul General in Port Vila, sent off fifteen (15) Filipino nationals, including nine (9) seafarers, for their repatriation flight to the Philippines on 25 February 2021. He was accompanied by his wife, Ms. Marilyn Serrano.

Under the guidance of Consul General Serrano, the Philippine Honorary Consulate-General in Port Vila led the repatriation efforts for the safe and immediate return of the above nationals.