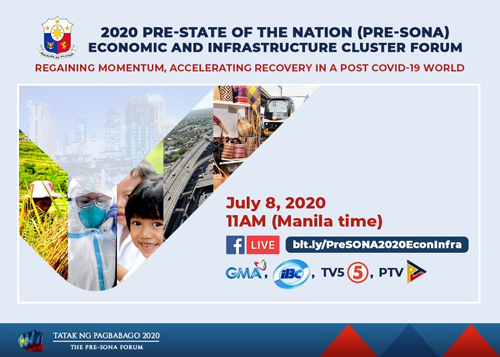 Photos from BSP Investor Relations Office
07 July 2020 – The Embassy invites the Filipino community in Australia, media partners and friends, and business and industry groups to watch the Economic and Infrastructure Cluster Forum ahead of the President's State of the Nation Address (SONA). The virtual forum will be held on 08 July 2020, 11:00 AM (Manila time).
President Rodrigo Roa Duterte will deliver the SONA on 27 July 2020. The SONA is preceded by a series of forum where Cabinet Secretaries discuss the government's accomplishments in greater detail as well as the priorities of the administration.
As Chair of the Economic Development Cluster, Finance Secretary Carlos G. Dominguez will lead the forum titled, "Regaining Momentum, Accelerating Recovery in a Post COVID-19 World." The forum is expected to cover the state of the Philippine economy, and the government's ongoing efforts to leverage on its strong fundamentals in the fight against COVID-19. END