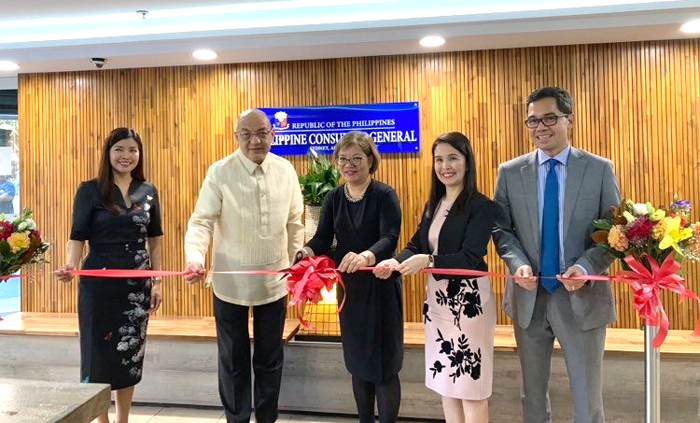 Amb. Ma. Hellen De La Vega (center) during the ribbon cutting ceremony joined by, from left: Consul Melanie Rita Diano, Consul General Ezzedin Tago, Tourism Attaché Norjamin Delos Reyes and Consul Emmanuel Donato Guzman.
The newly renovated reception hall of the Consulate was inaugurated on 26 March 2021. It was attended by Ambassador Ma. Hellen De La Vega and the officers and staff members of the Consulate of the Philippine Consulate General and the Philippine Department of Tourism (PDOT), Interior Designer Mr. Alberto Prias and Mr. Rox Molavin.

The fully renovated hall has an installed PDOT showroom to highlight the Philippine tourism destinations.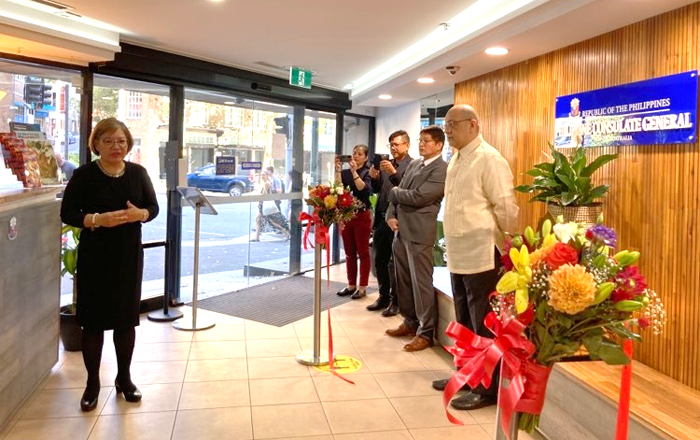 Amb. De La Vega congratulates the Philippine Department of Tourism and Philippine Consulate General for their joint efforts in the installation of tourism showroom in the Consulates lobby.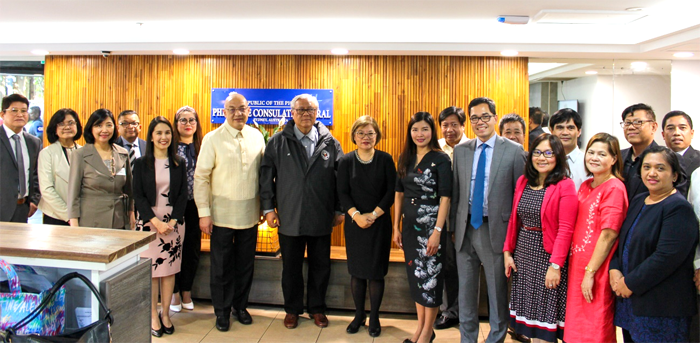 The Officers and staff members of the Philippine Consulate General and The Philippine Department of Tourism with Amb. Ma. Hellen De La Vega and Consul General Tago