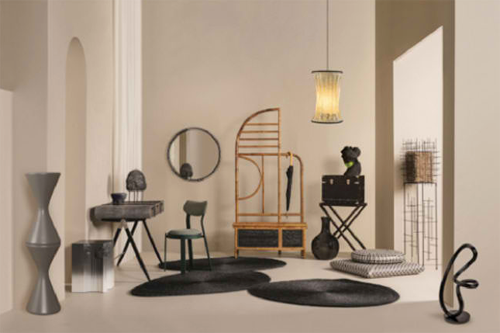 Republished from manilafame.com (07 September 2020) -- Despite the odds, Filipino artisanship powers through on the global stage at the maiden edition of Maison&Objet and More (MOM) Digital Fair. MOM, the digital iteration of the long-running Parisian trade show Maison et Objet, launches today and will run until September 18. Thirteen (13) exhibitor brands are showing their collections before a vast global audience under the Design Philippines banner.

Themed "Bubble Living", our virtual participation references the feeling of being cooped up inside a bubble as we stay at home due to the pandemic. Bubble Living features pieces that enhance and address the way we live now that we are more attuned to our homes. These pieces highlight techniques such as weaving, wood carving, and metalwork, but given new twists.

On top of curatorial duties are Gabby Lichauco and Rita Nazareno, acclaimed designers on their own and the creative duo behind Kindred, a design collective that first made waves at Maison et Objet 2019. This year, they worked with the participating companies to enhance their current collections and create or reinvent products to respond to current needs and changing lifestyles.
Meet the 13 exhibitor brands representing Design Philippines at https://www.manilafame.com/Touchpoint/Design-Philippines-Premieres-at-Maison-et-Objet. -- END