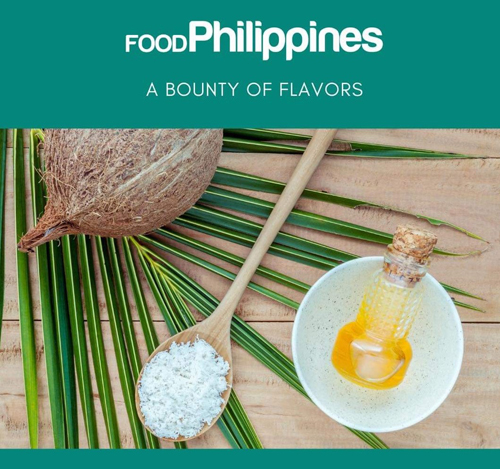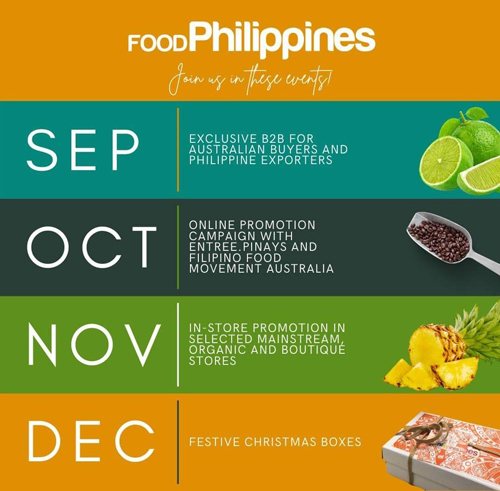 08 September 2020 (Canberra) - Philippine Ambassador to Australia Ma. Hellen B. De La Vega and Department of Trade and Industry Undersecretary Abdulgani Macatoman virtually opened the "Food Philippines – Filipino Food Promotion in Australia" on September 8 officially kicking-off a four-month Filipino food promotion campaign, which will include a series of events to be hosted online and in major retail outlets, organic and health stores in Australia.

On September 8 and 9, an exclusive online business-to-business (B2B) matching activity will take place between Australian buyers and Philippine exporters. Eighteen (18) Australian companies will virtually meet with Twenty-Five (25) Philippine manufacturers and exporters to source Philippine food and ingredients for distribution to Australian mainstream and Asian markets.

In October, a series of cooking videos featuring Filipino cuisine will be showcased in various social media channels in partnership with Entree.Pinays and Filipino Food Movement Australia Inc., two Filipino-Australian organizations involved in championing increased interest, understanding and awareness of Filipino cuisine by the wider Australian population.

In November, an in-store promotion campaign will take place in major retail outlets, organic and health stores in Australia where trade discounts, freebies, and a special section dedicated to Filipino products will be highlighted.

The in-store promotion campaign will feature Jimalie Pty Ltd, a leading provider of premium coconut products sourced from the Philippines, as well as Filipino products distributed by DHN Trading Import and Export Pty Ltd.

Meanwhile, carefully curated Christmas boxes of Philippine-made artisanal products will be given away to lucky winners of the contests that will be held all throughout the promotion period.

"In the past months, Australian media has been covering Filipino food. It is our hope that through this Filipino Food Promotion, the wider Australian community will be made aware of our culture and culinary heritage, and serve the market with some of our finest ethnic and premium products grown in the Philippines," said Ambassador De La Vega.

Undersecretary Macatoman urged exporters to take full advantage of the online B2B business meetings to penetrate the Australian market and help them recover from the pandemic.

"Many Philippine companies are now accelerating their export strategies and are quickly adapting to the new normal B2B meetings. We would like to provide them with the online trade platform so they could continue reaching out to their existing and potential clients," said Macatoman.

"The Food Philippines - Filipino Food Promotion in Australia is also our opportunity to showcase Philippine food, ingredients and cuisine to the wider Australian mainstream market. We want Australians to know Filipino food brands are now available in selected mainstream outlets and that Filipino ingredients can also be used in their own cuisines," added Macatoman.

The Food Philippines – Filipino Food Promotion in Australia is jointly organized by the Philippine Trade and Investment Center (PTIC) Sydney, DTI's overseas office in Australia, and the DTI Export Marketing Bureau.
End