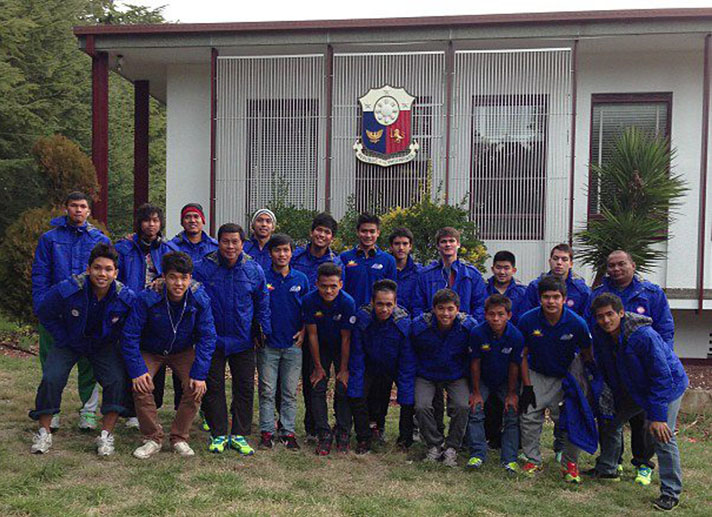 The Carranz FC (Teen Azkals Philippine Team U18), accompanied by its Manager Alvin Carranza and Coach Marlon Maro paid a courtesy call on Ambassador Belen F. Anota.
The Team is in Canberra to participate in the annual Kanga Cup, the largest international youth football tournament in the Southern Hemisphere. The event, held from 8 to 12 July 2013, proudly champions the mission of 'Uniting the Youth of the World through Football'. Ambassador Anota congratulated the Team for their exemplary performance throughout the tournament and for bringing pride to the Philippines. The Team won 4 out of the 5 games in the elimination round. Just before their visit to the Embassy, it successfully hurdled the semi-finals, beating Queensland's John Paul College with the score of 6-0.
The Ambassador wished them well for the final game which they would play against the ACT's Capital Football Senior NTC on 12 July.