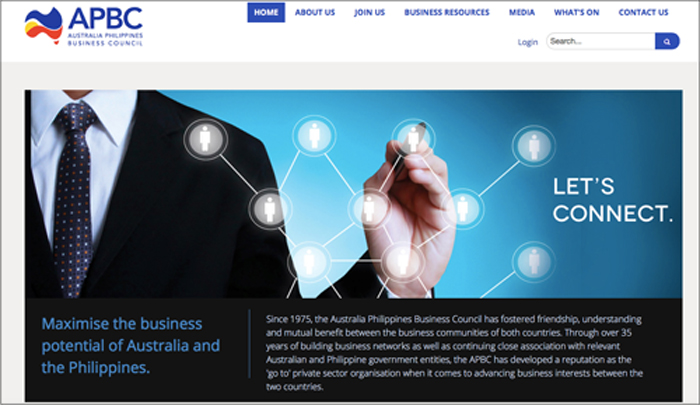 Photo credits: APBC website
CANBERRA, Australia (13 July 2020) – H.E. Ma. Hellen B. De La Vega, Philippine Ambassador to Australia, congratulates the Australia Philippines Business Council (APBC) on the success of the Filipino Student Hardship Appeal that raised A$61,818 to help Filipino international students in Australia cope with the impact of COVID-19.
APBC launched the Appeal on 15 May 2020 as a means to extend assistance to Filipino international students who were seriously affected by the economic crisis brought about by COVID-19. With a target of $25,000 to be raised in the course of two months, APBC was able to raise over $60,000 from its business community network. APBC President Eduard Alcordo said, "It's a time of great uncertainty and tight economic conditions, yet we received strong response from our corporate partners, members and friends. We are deeply grateful for this expression of support, empathy and solidarity."
Corporate donations formed bulk of the collection with San Miguel Yamamura and amaysim donating $10,000 each while Macquarie Group, MUFG Bank, Rohlig Australia and Orora Group sending $5,000 each. APBC partnered with Gawad Kalinga Australia to manage the fund-raising and in distributing vouchers to beneficiaries. The program benefits over 600 Filipino students enrolled across Australia who are experiencing difficulties but are not entitled to government support.
The Ambassador thanked APBC through Mr. Alcordo, "I congratulate the APBC for rising to the challenge and using its strengths and network towards serving fellow Filipinos who are in serious financial constraints here in Australia."
In April 2020, the Philippine Embassy along with the ASEAN Embassies in Canberra made representations with State and Territory Education Ministers and with over 40 education institutions across Australia to exercise flexibility and provide appropriate assistance to international students from Southeast Asia. -- END