CANBERRA, Australia – The ASEAN Committee in Canberra (ACC) held the annual ASEAN Family Day on 24 November 2018 at Lennox Garden, Canberra which culminates the activities of the ACC for 2018. Department of Foreign Affairs and Trade Assistant Secretary Geoff Tooth joined the ASEAN celebration. The event brings together personnel and families of ASEAN Missions in Canberra for a social gathering.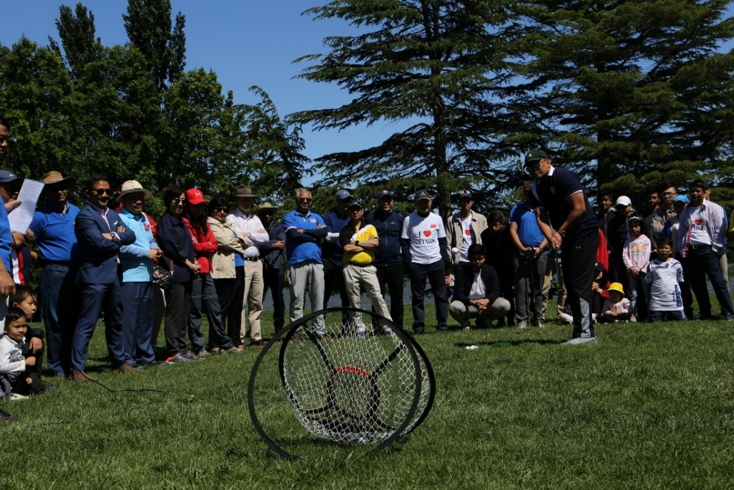 ASEAN Heads of Mission in Australia watch as Col. Dennis Gammad, Philippine Defense Attaché to Australia, represents the Philippine Embassy in Canberra in the golf chipping event during ASEAN Family Day
The event kicked off with a golf chipping game for Heads of Missions or their representatives. The Philippine Embassy led a short Zumba morning exercise which was first introduced during last year's ASEAN Family Day while the Vietnam Embassy for the first time led a bamboo dance. Children enjoyed playing musical chairs, and a ping-pong ball game organized by the ASEAN Missions.
ASEAN Embassies and High Commissions in Canberra enjoyed a morning picnic and shared their cuisines. The Philippine Embassy in Canberra prepared daing na bangus (milkfish), chicken adobo, and fried banana with caramelized sugar and also showcased top tourism destinations in the Philippines.
A friendly game of tug-of-war capped off the morning event.
The Philippine Embassy looks forward to another year of celebrating ASEAN in Australia in 2019.