Please read the infographic below for instructions: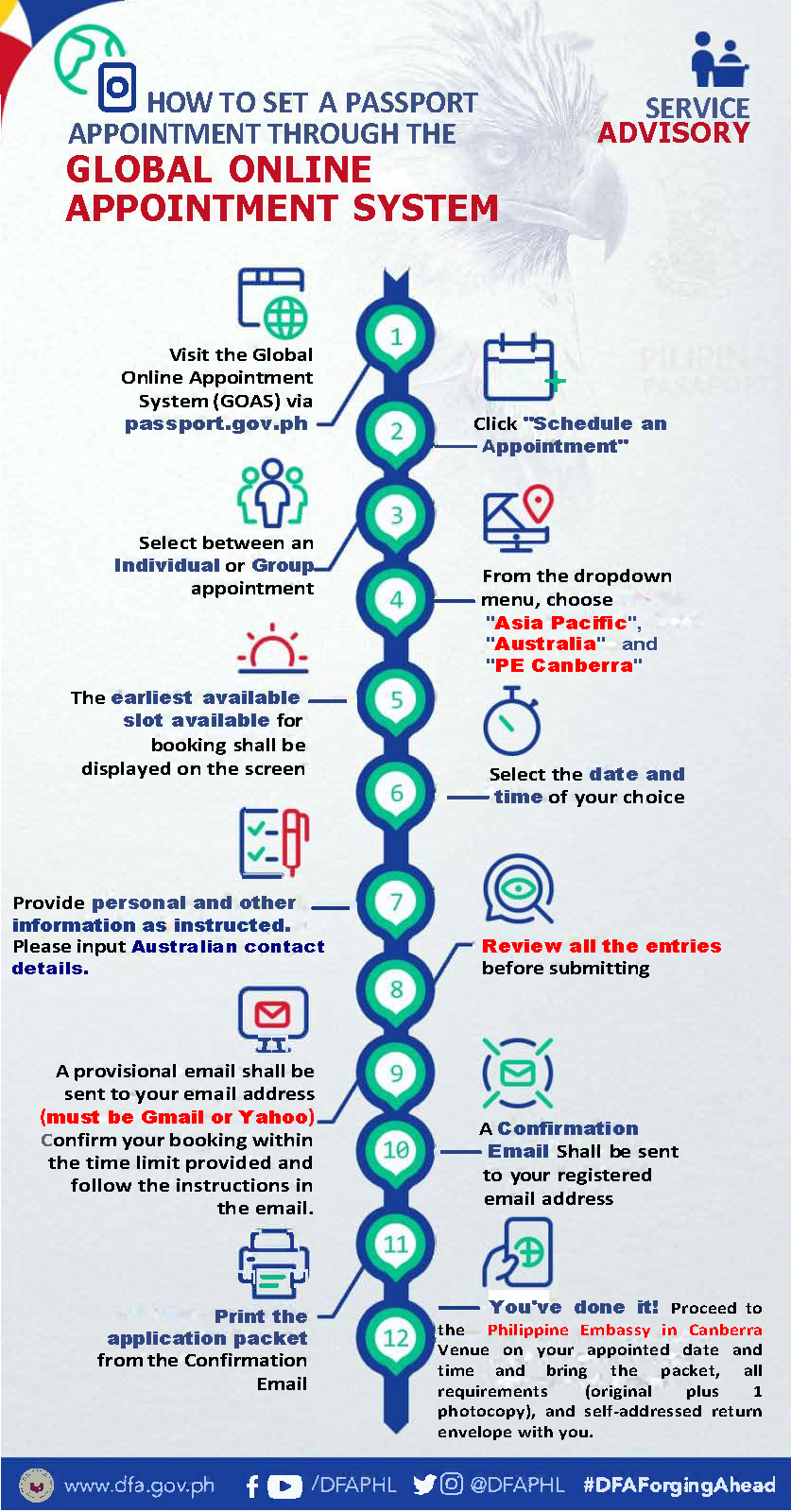 Reminders:
Check the validity of your current passport prior to booking international flights. Flight bookings should ONLY be made if passport is valid for at least six (6) months;


Personal appearance is required for all applicants;


Each applicant is required to bring the original version of all required documents plus one photocopy of each document to the Consular Section of the Philippine Embassy. Failure to bring all required original documents and photocopies may cause delay or denial of the service. Photocopying services are not available in the Embassy. Please click below for the list of requirements:

Requirements for Adult Applicants (18 years old and above)

Requirements for Minor Applicants (below 18 years old)
Prepare self-addressed prepaid REGISTERED POST or PLATINUM EXPRESS POST return envelope if you prefer your new passport to be mailed to you.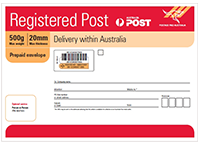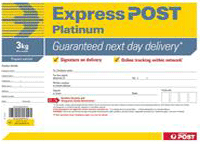 The Embassy assumes no responsibility for any delay loss or damage in the mail or while the documents are in custody of the courier service. The applicant should note the tracking numbers of all envelopes used and submitted.
Applicants are required to wear decent clothing for passport photo capture. Plunging necklines, sleeveless clothing, see-through tops, and the like are prohibited. Pieces of jewelry, eyeglasses and contact lenses are not allowed during photo capturing.

If you have read all of the above, click on the link below to enter the DFA Global Online Appointment System (GOAS):