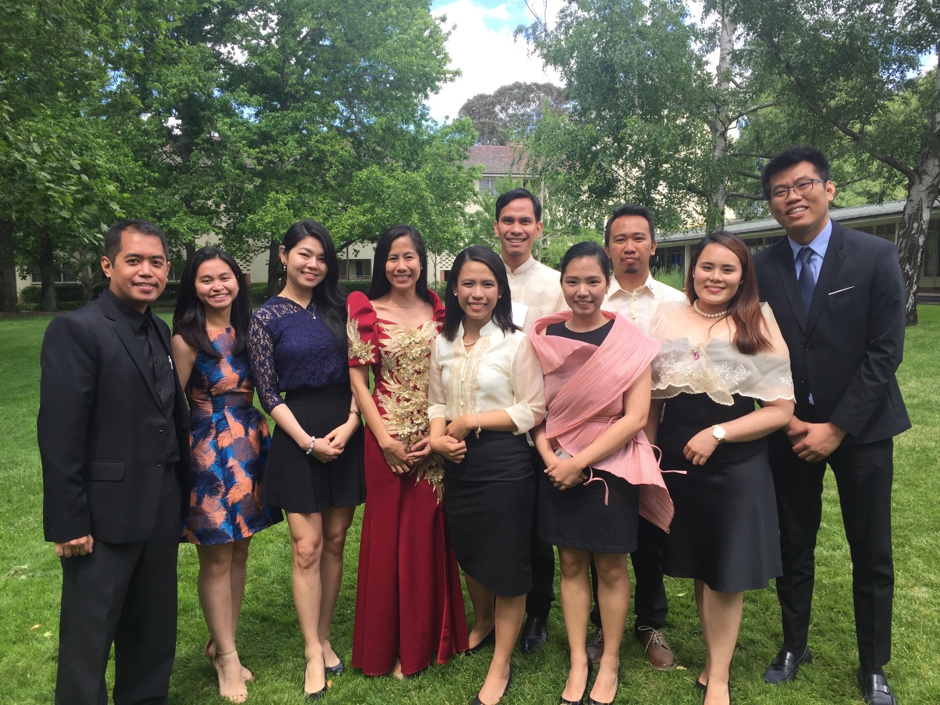 Filipino scholars attend the Australia Awards Celebration organized by the Department of Foreign Affairs and Trade of Australia on 22 November at the Great Hall of the Australia National University in Canberra.
Ten scholars from the Philippines will complete their postgraduate degrees in December this year at the Australia National University (ANU) and University of Canberra (UC). The Filipino scholars are recipients of the prestigious Australia Awards funded by the government of Australia.
Chargé d'Affaires Jim Tito B. San Agustin of the Embassy of the Philippines in Canberra said, "We take pride in the academic achievement of Filipino scholars here in Canberra and in other universities across Australia. Education has been a significant pillar of the partnership between the Philippines and Australia and we look forward to more two-way exchanges between our countries."
In her remarks, Assistant Secretary for Scholarships and Alumni Branch Jo Cowley of the Department of Foreign Affairs and Trade of Australia underscored the importance of the Australia Awards and its contributions in strengthening bilateral ties. She added that she believes that Australia is better off with the presence of international scholars.
The ten graduates are (L-R): Jan Marlon Evangelista, Charlotte dela Roca, Rykiel Lavin Uy, Carlyn Diaz, Jean Christine Armas, Joefrey Abalos, Karen Joyce Ang, James Doldolia, Andrea Lorraine Salvador and John Kenneth Trinidad.