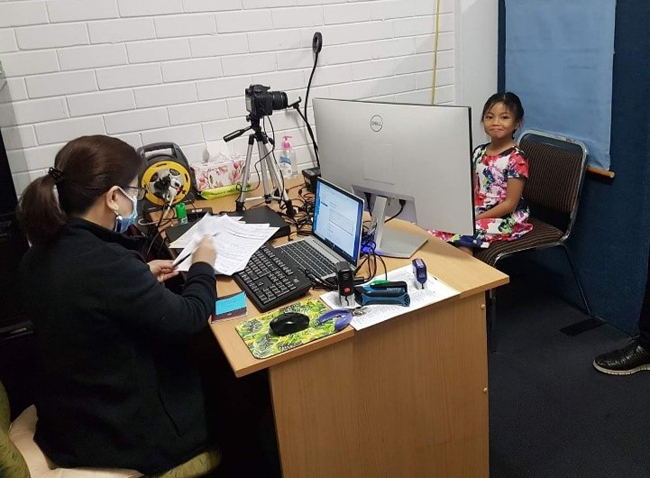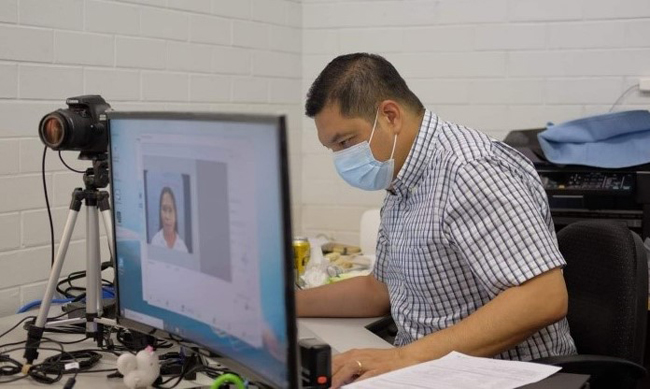 The Mobile Consular Mission to Perth processed 696 passport applications from 17 – 24 March 2022.
29 March 2022 – The eight-day mobile consular mission conducted by the Philippine Embassy in Canberra from 17 to 24 March 2022 in Perth, Western Australia processed 696 passport applications and administered the oath of allegiance to 63 Filipinos who reacquired their Filipino citizenship through Republic Act No. 9225 or the Citizenship Retention and Reacquisition Act of 2003.
The Embassy, through POLO-Canberra, also conducted a Workers' Orientation Program / Post Arrival Orientation Seminar to thirty-two OFWs and visited nine worksites.
The Embassy team was composed of Consul General Aian Caringal, Mr. Eric Sierra, and Ms. Virginia Gavino. Colonel Alex Gigantone, from the Office of the Defense and Armed Forces Attache - Canberra, and Mr. Oscar David, from the Philippine Overseas Labor Office - Canberra, joined the mission from 21-24 March 2022.
The Embassy is thankful for the hard work and all-out support extended by the Philippine Honorary Consulate in Perth, led by Consul Virma Symons and her team of volunteers, and the leaders and pillars of the Filipino Community in Western Australia, including the officers and members of FACPI who also offered the use of their clubhouse as the venue for the mobile mission.
Mobile consular missions to Western Australia are held annually. The missions in 2020 and 2021 were cancelled due to border restrictions and COVID-19 regulations.
For our kababayans in Western Australia who were unable to secure an appointment, the Embassy provides the following information:
If your passport is not yet expired, you may contact the Philippine Consulate in Perth to apply for a one-year passport extension at least one (1) month before the expiry date of your passport; This service can be done by mail and does not entail personal appearance at the Embassy/Consulate. An extended passport can be further extended for another year at the Philippine Embassy in Canberra, with applications also accepted by mail.
For those with expired passports, year-round passport renewal services continue to be available at the Philippine Embassy in Canberra and the Philippine Consulates General in Sydney and Melbourne, except during lockdowns and declared holidays.
For Filipinos with urgent need to travel to the Philippines and have expired Philippine passports, you may apply at the Philippine Consulate in Perth for a Philippine Travel Document which is valid for 30-days for one-way travel to the Philippines. Under current IATF regulations, Filipinos who have reacquired / retained their Philippine citizenship and do not have their Philippine passports are also allowed to enter the Philippines as long as they present their Oath of Allegiance and Identification Certificate along with their foreign passport.
Subject to travel restrictions being implemented in WA and ACT, a second Mobile Consular Mission is being targeted in the middle of 2022. END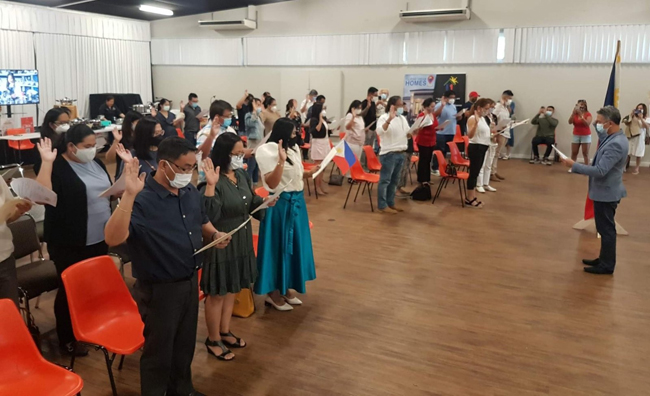 Consul General Aian Caringal administered the Oath of Allegiance to 63 Filipinos under the Philippine Citizenship Retention and Reacquisition Act of 2003 on 20 and 21March 2022 in Perth, Western Australia.