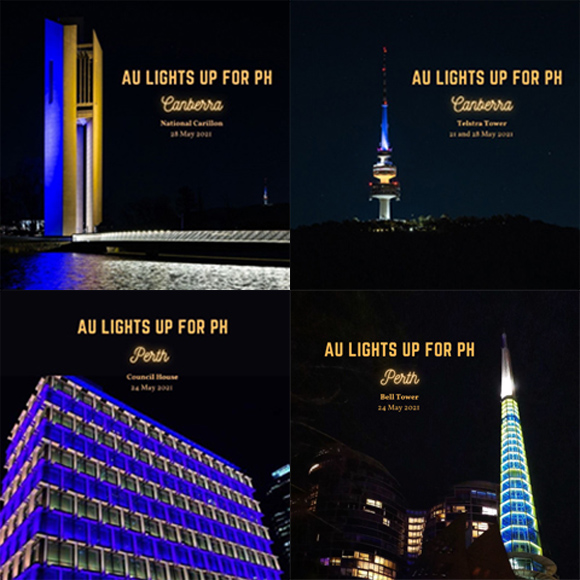 11 June 2021 - The Philippines and Australia celebrate Philippine Australia Friendship Day on the 22nd of May every year marking the day in 1946 when Australia established its Consulate General in Manila. This year, our two countries are marking 75 years of mateship and bayanihan founded on shared values and common aspirations.

In the month of May, landmarks and public spaces in Canberra and Perth, Australia lit up in blue and yellow for the Philippines in honor of our enduring and steadfast friendship and people-to-people links. The colors blue and yellow, inspired by the 75th anniversary logo, symbolize our common maritime heritage and our optimism that together, our two countries will continue to greatly contribute to peace, progress and prosperity in our region for the benefit of the next generations of Filipinos and Australians.

Happy 75th Anniversary to the Philippines and Australia!