PRESS RELEASE
Philippine Embassy, Canberra

1 Moonah Place, Yarralumla, ACT 2600
www.philembassy.org.au    *Tel. No. 02-6273-2535*
---
Ambassador De La Vega celebrated PH-AU Friendship Day with Filipino community in Perth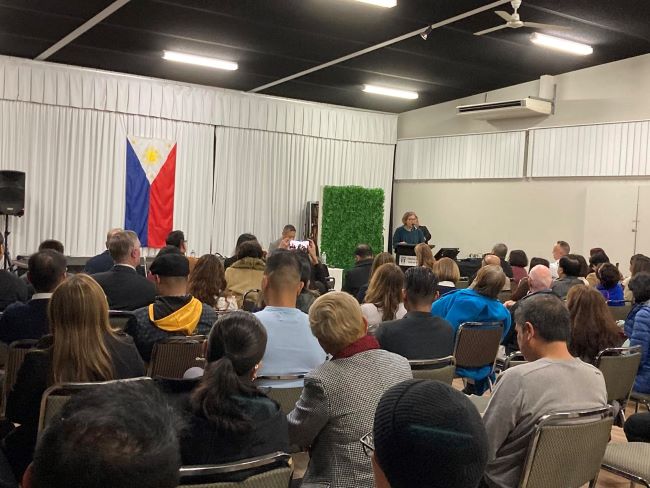 Ambassador Hellen De La Vega addressed the leaders of the Filipino community on 30 May 2022 at the Filipino Australian Club of Perth Inc (FACPI) clubhouse in Perth, Western Australia.
06 June 2022, CANBERRA – In celebration of the Philippines Australia Friendship Day in May, Philippine Ambassador to Australia Ma. Hellen B. De La Vega met the Filipino community in Perth on 30 May 2022 at the FACPI clubhouse. Presidential Proclamation 1282 series of 2016 declared 22 May of each year as Philippines-Australia Friendship Day.

Leaders of the various Filipino organizations including FACPI and the Filipino Community Council of Western Australia (FCCWA) attended the event as well as Filipino business owners, community leaders from Broome and students. A dialogue was also held between the Ambassador and the community. A video was shown on the major projects of the community led by Honorary Consul Virma Symons on the celebration of the 75th anniversary of Philippines Australia relations in 2021. In March 2022, the Embassy deployed its first consular mobile mission this year to serve the consular needs of the community in Perth.

The Ambassador thanked the community for its support for the commemoration of the 75th anniversary of bilateral relations and observed the strength and importance of the community to the growth and development of Western Australia. She also updated them on the developments in the bilateral relations as well as on the Philippine economy. The Ambassador said, "With a full year growth of 5.7 percent in 2021 and 8.3 percent GDP growth in the first quarter of 2022, the pace of our recovery has been truly remarkable." She implored them to continue supporting the country's economic recovery and the evolution of the partnership of Philippines and Australia. -- END."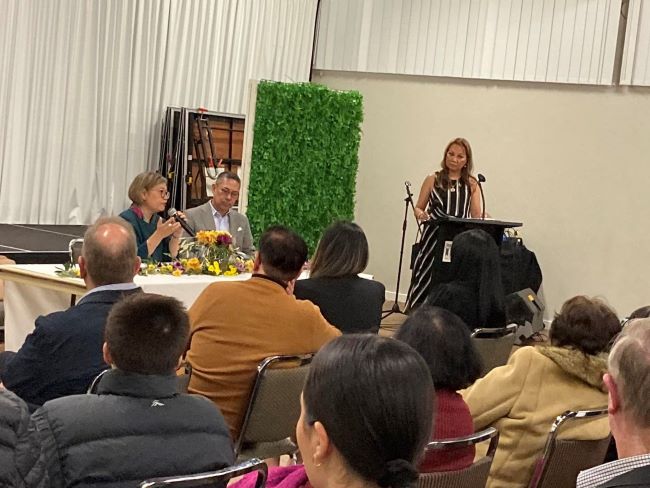 Philippine Honorary Consul Virma Symons (standing) moderated the dialogue between the Ambassador and the Filipino community in Perth.