Ambassador Monico R. Vicente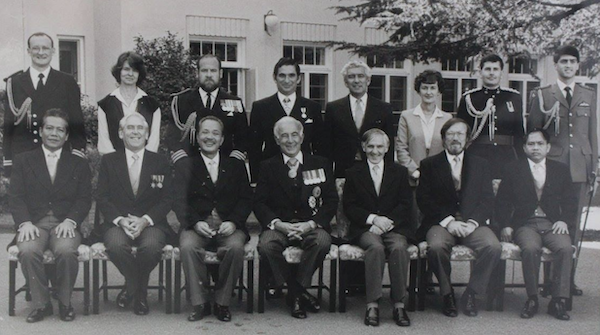 Ambassador Monico R. Vicente served as the Philippine Ambassador to Australia and non-resident Ambassador to Nauru from 23 April 1982 to 15 September 1986.
Ambassador Vicente was a career diplomat who served the Philippine Government from 1948 until his retirement in 1987.
His overseas assignments included serving as the first Philippine Ambassador to Gabon and Senegal (1976-78), and as Consul General to Kobe, Japan (1964-71). In the Department of Foreign Affairs, he served as Chief of Protocol (1971-73), Assistant Secretary for Administration (1973-76), and Chief Coordinator (1986-87).
During his tenure as Ambassador to Australia, the Philippines became one of the first partner countries of Australia to host projects supported by the Australian Centre for International Agricultural Research (ACIAR). This paved the way for multi-million-dollar Australian investments across multiple projects and brought together Australian and Filipino scientists and researchers to work on transformative agricultural research programs.
He would oversee a number of high-level visits including the visits of the Australian Chief Justice of the High Court (1983), Senator Colin Mason (1983) and Foreign Minister Bill Hayden (1983) to the Philippines and visits of Speaker Querube Makalintal (1983), and Assemblyman Rogelio Sarmiento (1983) to Australia.
He nurtured people-to-people linkages by supporting the Philippines' participation in the Cowra Festival of the Lachlan Valley in 1984 and the continuation of the Fellowship on Philippine Studies at the Australian National University.
Ambassador Vicente held a Bachelor of Arts degree from the University of Manila and a Bachelor of Laws degree from the Manuel L. Quezon School of Law.
Before the outbreak of World War II, he was a school teacher. He worked briefly for the Budget Commission before joining the Foreign Service in 1948. In 1956, he studied at the Sorbonne and the Academy of International Law at the Hague.
Ambassador Vicente was born on 24 May 1922 in Mandaluyong, Rizal.