Ambassador Gregorio Abad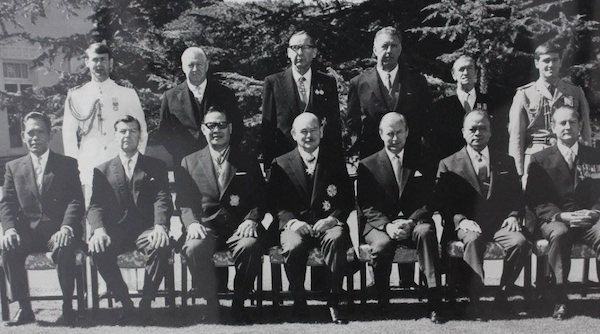 Ambassador Gregorio Abad served as Philippine Ambassador to Australia and non-resident Ambassador to New Zealand and Fiji Islands from April 1971 to July 1977. In a public address in December 1976, Ambassador Abad said, "For too long the countries of our region have looked outside the region exclusively, but now in proud independence we can look to each other, become good neighbours which means knowing each other, understanding each other's common problems, savouring our differences and above all we can all learn that to be different is not to be inferior."
During his tenure as Philippine Ambassador to Australia, Ambassador Abad would oversee significant developments in Philippines Australia relations. Economic relations progressed with Australia becoming a significant market for the Philippines, the founding of the Australia Philippines Business Council (originally incorporated as the Australia-Philippines Business Co-operation Committee) and the Philippine Australia Business Council, and the signing of a trade agreement between Australian Deputy Prime Minister and Minister for Overseas Trade Frank Crean and Philippine Minister of Trade Troadio Quiazon.
The Philippines and Australia signed the Memorandum of Understanding on the Philippine Australian Assistance Development Program commencing Australian development assistance to the Philippines in 1975 and the Cultural Agreement in 1977.
Then Australian Prime Minister Gough Whitlam visited the Philippines in 1974 at a time when Australia began growing its bilateral relations with countries in Southeast Asia.
During this decade, the Filipino population in Australia started to significantly increase which would eventually make it one of the largest migrant communities in Australia.
Ambassador Abad would later serve as Philippine Ambassador in Bonn, Germany (1977-84) and Ottawa, Canada (1984-85). In Germany, he would be known for establishing the fraternity of the Order of the Knights of Rizal in Bonn and in Heidelberg in 1982.
Gregorio Abad finished law in Far Eastern University in 1950. Prior to his diplomatic career, he served as Reparations Commissioner.