Ambassador Dr. Roberto Regala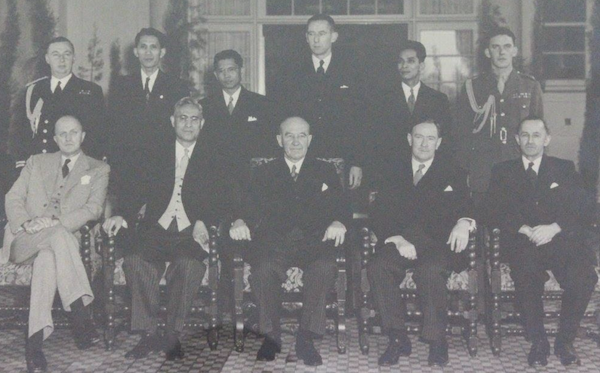 Ambassador Roberto Regala was the first Philippine Ambassador to Australia since the establishment of diplomatic relations between the Philippines and Australia in 1946.
Ambassador Regala first served as the Chief of Philippine Mission in Sydney upon his arrival in 1949. He was given the full rank of Ambassador Extraordinary and Plenipotentiary on 29 December 1955 in preparation for the elevation of the Philippine Legation in Sydney to an Embassy.
He presented his credentials on 24 January 1956 to Australian Governor General William J. Slim at Government House in Canberra. In accepting the credentials of Ambassador Regala, Governor General Slim wrote, "..we know that the security of your country is bound with the security of our own." On economic cooperation, he says, "On the economic side the Australian Government is anxious to increase trade with your country to our mutual advantage."
During his term, he worked hard to promote Philippine exports to Australia and to develop the Philippines' strategic relations with Australia.
A pioneer diplomat, he was also the first Philippine Consul General in San Francisco (1946) and the first Philippine Ambassador to Italy (1956). Following his diplomatic career, he was appointed Associate Justice of the Supreme Court. He retired in 1967.