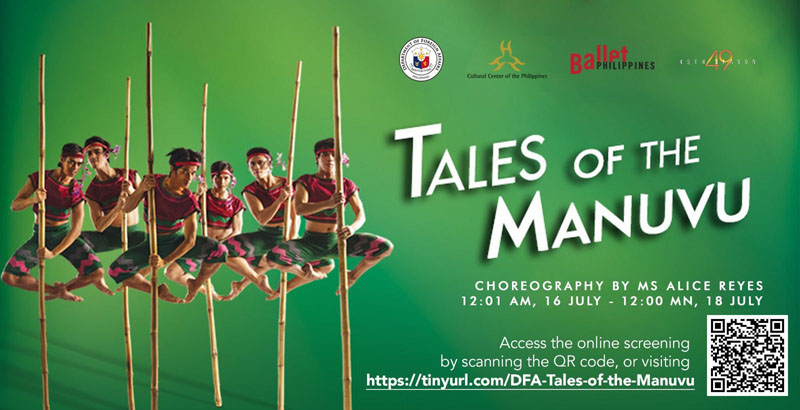 14 July 2021, CANBERRA - The Department of Foreign Affairs of the Philippines, in cooperation with the Cultural Center of the Philippines (CCP), will stream on the DFA website the CCP's Pop Rock Opera Ballet production of "Tales of the Manuvu" featuring Ballet Philippines and Radioactive Sago Project.

The classic presentation tells the story of creation of the indigenous people of Manobo in the Philippines. The performance was choreographed by National Artist for Dance Ms. Alice Reyes and the libretto was written by National Artist for Literature Dr. Bienvenido Lumbera.

The free streaming of this Ballet Philippines classic is part of the observance of Cultural Communities Week. In Australia, NAIDOC Week was also observed this month. The Embassy recalls the first Filipinos who arrived in Australia in the 1860's as pearl divers. They were known as Manilamen and their descendants who are Indigenous Australians of Filipino descent continue to live in Broome today.

The streaming will be available for 72 hours starting 2:01 am on 16 July 2021 at https://tinyurl.com/DFA-Tales-of-the-Manuvu.