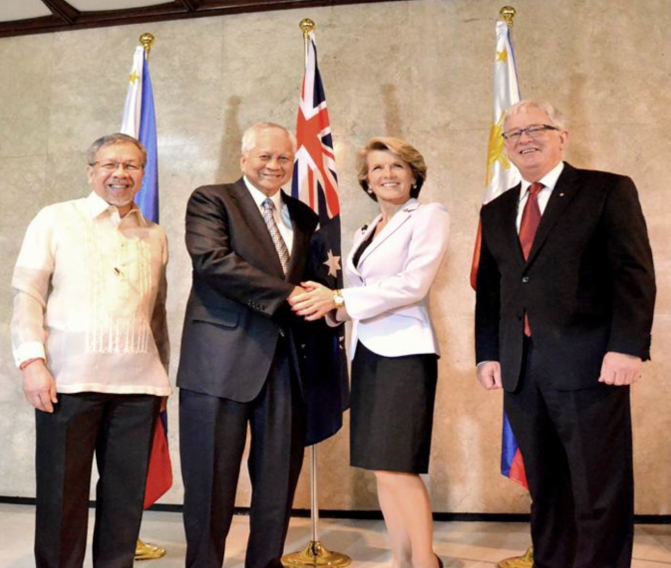 The Philippines hosted the 4th Philippines-Australia Ministerial Meeting (PAMM) in Manila on 20-21 February 2014. The PAMM sets the direction and vision of Philippines-Australia bilateral relations and serves as the forum to discuss initiatives and activities to strengthen the bilateral partnership.
Secretary of Foreign Affairs Albert F. del Rosario and Secretary of Trade and Investment Gregory L. Domingo met with their counterparts, Minister for Foreign Affairs Julie Bishop and Minister for Trade and Investment Andrew Robb, and discussed issues of mutual interest, and various political and economic developments in the region. The Ministers affirmed their commitment to strengthen Philippines-Australia bilateral ties, specifically in the areas of political consultations and dialogue, trade and investment promotion, and people-to-people exchanges.
The Ministers also met with high-level business delegations from Australia and the Philippines and expressed the importance of private sector engagement in moving the relations forward.