Filipino-Australian vloggers in Melbourne collaborated in promoting Philippine cultural diplomacy through the Fiesta Filipinas online event featuring "Lami-lamihan", June 26.

Lami-lamihan is the annual festival of Lamitan in Basilan, which means "merry making" in the Yakan local dialect.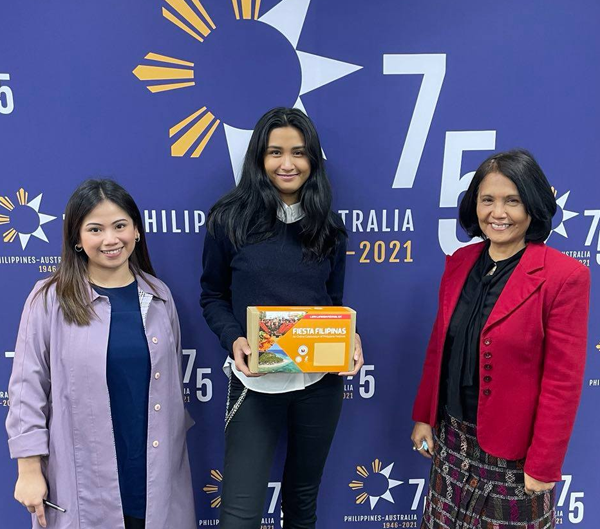 Lami-lamihan was the last leg of the Fiesta Filipinas series of online events. This festival celebrates the rich culture of the Yakan Tribe and is seen as a way to promote cultural harmony among the Yakan, Tausug, Muslim and Christian communities in the province.

Fiesta Filipinas is a joint cultural diplomacy initiative of the Department of Foreign Affairs of the Philippines, the Department of Tourism, and the National Commission for Culture and the Arts to help create awareness of Philippine festivals and other tourist attractions while travel remains at a standstill due to the COVID-19 pandemic.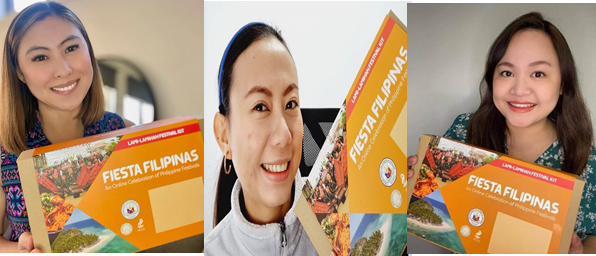 The Philippine Consulate General in Melbourne invited Filipino vloggers Princess Ann Melchor, Germaine Manalili, Rosa Balderas and Jodilly Pendre to participate and share their virtual experience with their growing audiences. Their collaborated video may be viewed to this link below:

https://drive.google.com/drive/folders/1EeBfXjLoOyAP2yV18wjPxwftsTNaOXjv

The video may also be viewed on the DFA YouTube channels, Consulate's FB account and the website of the Philippine Consulate in Melbourne, https://melbournepcg.dfa.gov.ph.
- END -