PRESS RELEASE
Philippine Embassy, Canberra

1 Moonah Place, Yarralumla, ACT 2600
www.philembassy.org.au    *Tel. No. 02-6273-2535*
---
Final Testing and Sealing (FTS) of Vote Counting Machine (VCM) of the Philippine Embassy in Canberra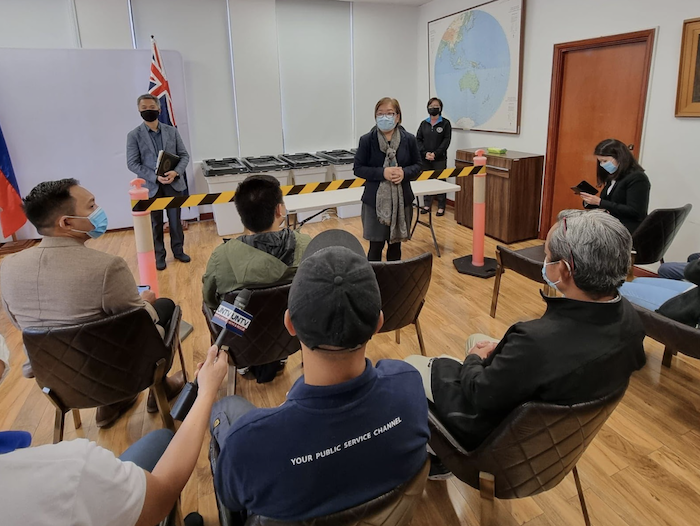 Ambassador Ma. Hellen De La Vega welcomed the participants in the Final Testing and Sealing of Vote Counting Machine held at the Philippine Embassy in Canberra in connection with the 2022 National Election in the Philippines.
08 April 2022, CANBERRA – The Embassy of the Philippines in Canberra successfully held on 07 April 2022 the Final Testing and Sealing of the Vote Counting Machine (VCM) for the 2022 National Elections in the Philippines in the presence of the Filipino community.

Ambassador of the Philippines to Australia Ma. Hellen B. De La Vega expressed her thanks to the members of the community who came to witness and participate in the FTS. She underscored the importance of the right and responsibility to vote and urged the community to work together to ensure the safe conduct of elections.

Consul General Aian A. Caringal led the proceedings of the FTS as Chairman of the Special Board of Election Inspectors (SBEI). He said that the FTS is a requirement of the law to ensure the efficient performance of the VCM to be used in the National Elections, which will start on 10 April 2022, 8:00am Canberra time and will end on 09 May 2022, 7:00pm Philippine time or 9:00pm Canberra Time for overseas voters. He reminded the community that the Philippine Embassy in Canberra, together with the Philippine Consulates General in Sydney and Melbourne, are adopting the POSTAL Mode of voting.

In the Postal Mode of Voting, registered Filipino voters in Australia will receive their ballots through mail between 10 April 2022 and 09 May 2022. All accomplished ballots must be returned to the Embassy or Consulates General on or before 09 May 2022. Further in the Postal Mode of Voting, only the SBEIs of the Embassy and Consulates may feed the accomplished ballots in the VCM.

As required by the Commission on Elections, batch feeding of accomplished ballots will be held every Mondays and Thursdays from 10 April to 09 May 2022.

-- END --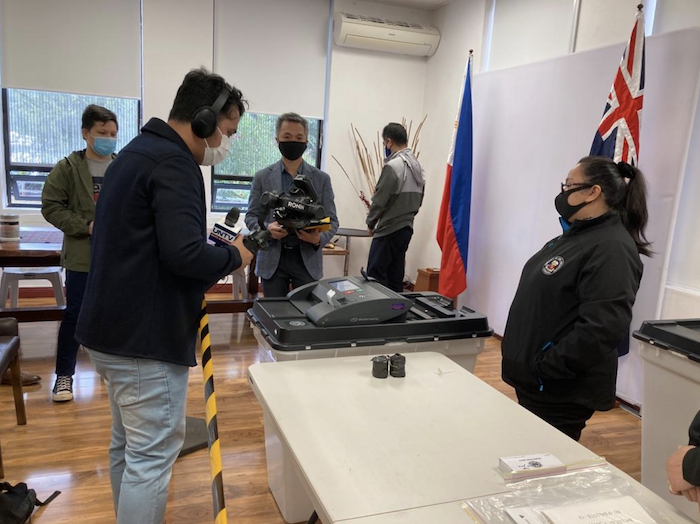 The community witnessed the testing of the vote counting machine by the SBEI Chairperson and Members at the Embassy of the Philippines in Canberra on 07 April 2022.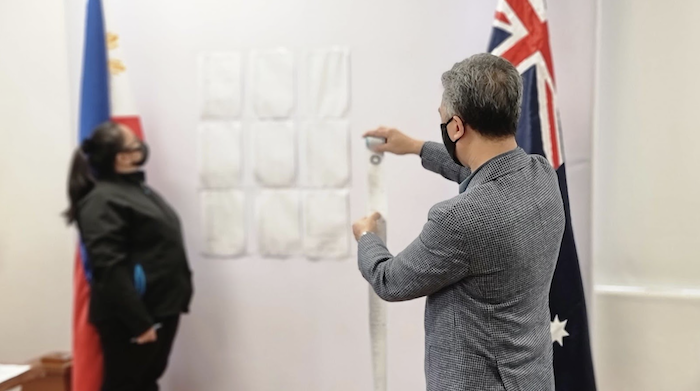 SBEI Chairperson and Poll Clerk comparing the result of the manual counting against the electronically generated FTS returns to verify the efficient performance of the machine.