PRESS RELEASE
Philippine Embassy, Canberra

1 Moonah Place, Yarralumla, ACT 2600
www.philembassy.org.au    *Tel. No. 02-6273-2535*
---
"Discover Your Love Affair with Filipino Flavors"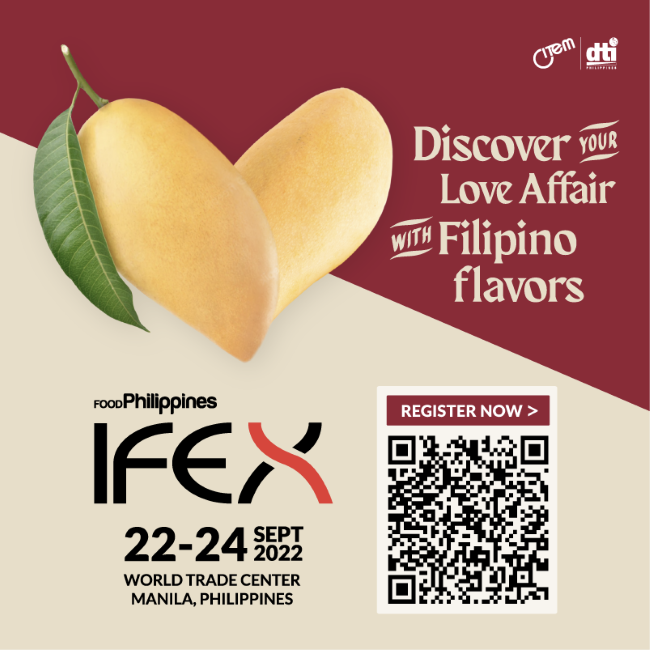 31 August 2022 – DISCOVER YOUR LOVE AFFAIR WITH FILIPINO FLAVORS. International Food Exhibition (IFEX) Philippines, is back to offer an interactive and multi-sensory food experience on 22-24 September 2022 at the World Trade Center Metro Manila.

IFEX Philippines is the country's biggest international trade exhibition on Asian and Filipino ethnic and specialty food, tropical fruits, vegetables, seafood, beverages, bakery and confectionery products, meat and poultry, Halal-certified products, as well as natural, organic, and healthy food products.

Since its inception originally as the Asian Ethnic Food Festival from 1999 to 2003, it has provided a business-to-business platform for local and international food companies to discover new markets, launch new products, and transact with the world's biggest buyers.

Click here to join the IFEX network of buyers and discover new markets and connect with more clients.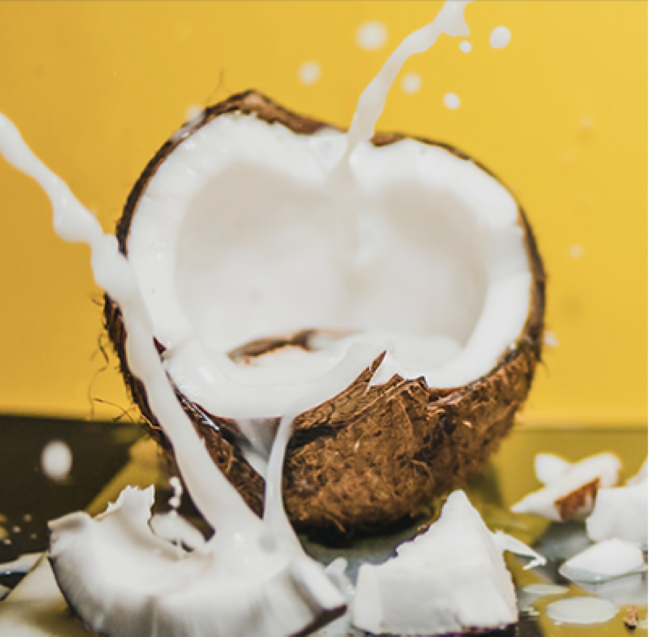 Learn more about Philippine products that are highly popular around the globe and discover the emerging food exports of the Philippines.

Find out as well how other countries enjoy these beloved Filipino products.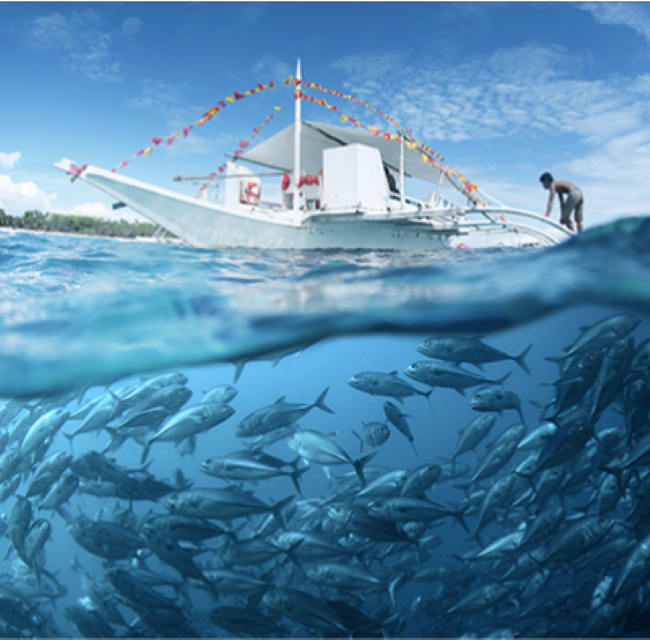 Learn about the unique geography and tropical climate of the Philippines that makes it conducive for growing various crops.

For more information, visit https://www.ifexconnect.com/