PHOTO RELEASE
Philippine Embassy, Canberra

1 Moonah Place, Yarralumla, ACT 2600
www.philembassy.org.au    *Tel. No. 02-6273-2535*
---
Discover the Rising Stars of Philippine Food Exports at IFEX Philippines in the World Trade Center on 26-28 May 2023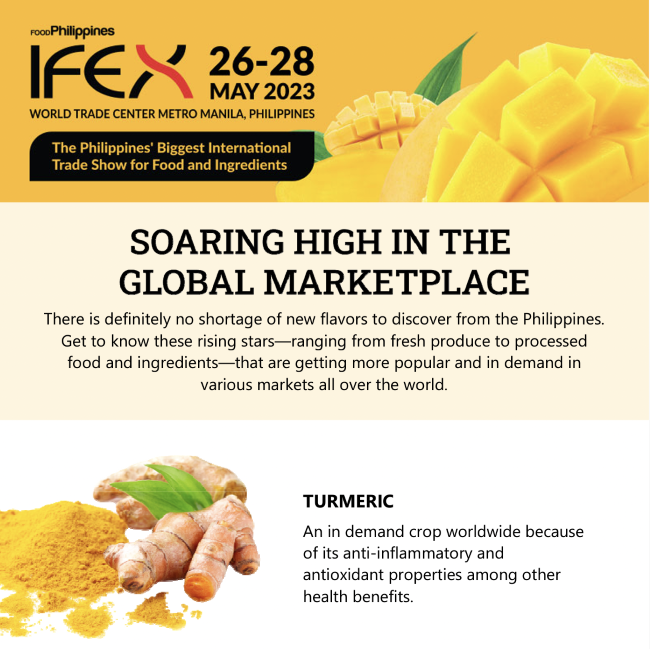 Photo credit: IFEX Philippines CITEM
15 May 2023, CANBERRA - A new wave of up-and-coming exports from the Philippines dubbed "rising stars" are gaining momentum. These products are progressively gaining recognition, popularity, and consumer appeal in kitchens worldwide.

Among these are Turmeric, Calamansi, Ube, Pili Nut, Muscovado Sugar, Kamias, and Dalandan, which are making waves in the international culinary scene. These innovative products are not only tasty, but they also offer a host of health benefits. Turmeric has anti-inflammatory properties, while calamansi is rich in Vitamin C. Ube is a type of purple yam that is packed with fiber and essential nutrients. To learn more about these emerging food exports, visit: https://www.ifexconnect.com/story/emerging-food-exports-of-the-philippines

Join us in celebrating the Philippines' diverse and delicious food exports by exploring these exciting ingredients and products at the International Food Exhibition (IFEX) Philippines at the World Trade Center, Metro Manila, Pasay City from 26 to 28 May 2023!

IFEX Philippines is the country's biggest international food trade show. Held biennially with more than 10,000+ trade buyers and visitors and 500+ exhibitors, IFEX Philippines is an important trade platform dedicated to food enthusiasts on the lookout for unique gastronomic delights and buyers looking for new and innovative products with huge market potentials.

With the theme "Share the Love of Filipino Flavors," the 16th edition of the event aims to delve deeper into the Philippines' unique and exceptional food products and ingredients, dynamic food communities, and rich culinary heritage, and share them with the global community.

Interested parties may visit https://www.ifexconnect.com/show-info for more information.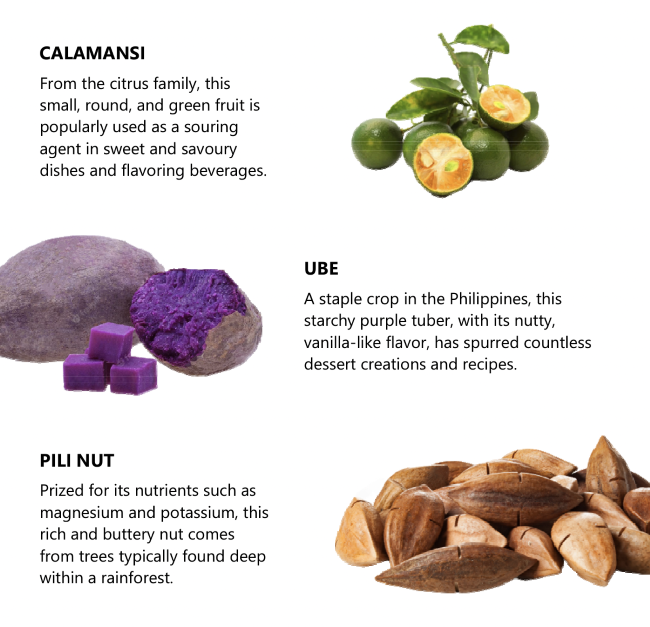 Photo credit: IFEX Philippines CITEM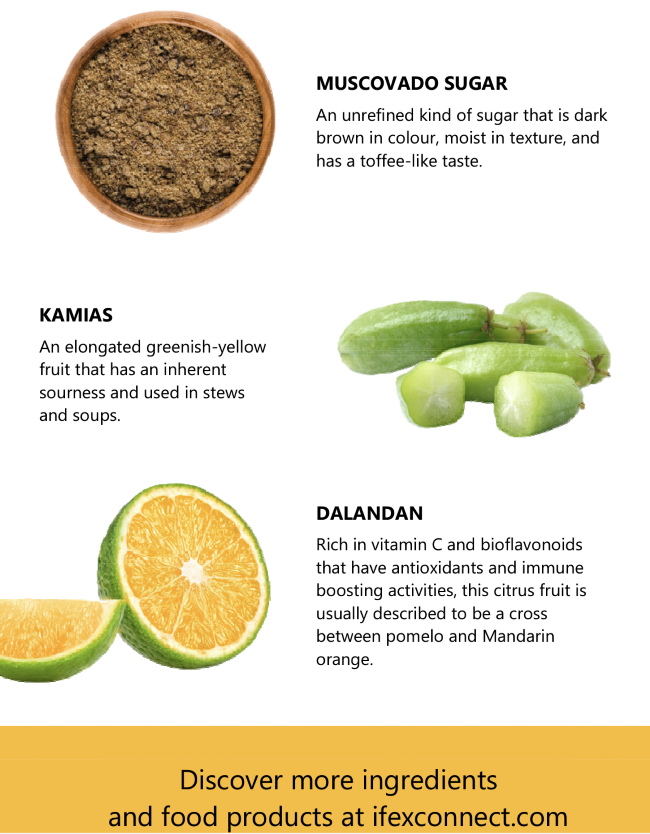 Photo credit: IFEX Philippines CITEM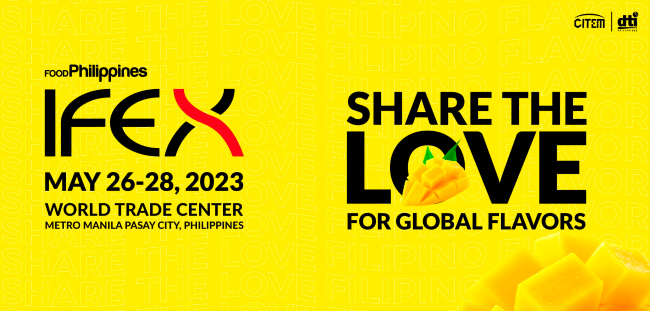 Photo credit: IFEX Philippines CITEM