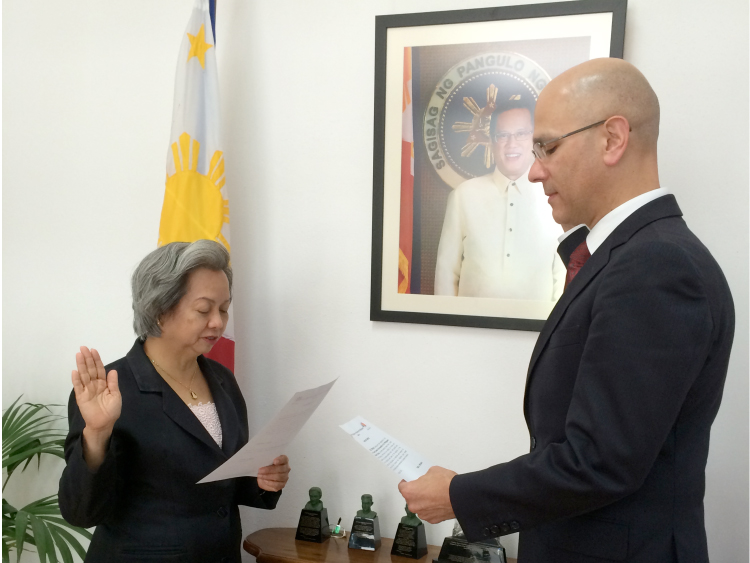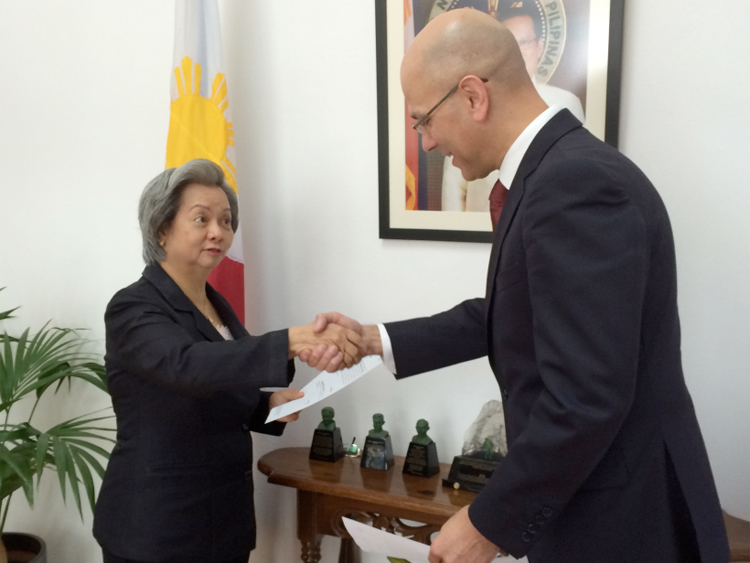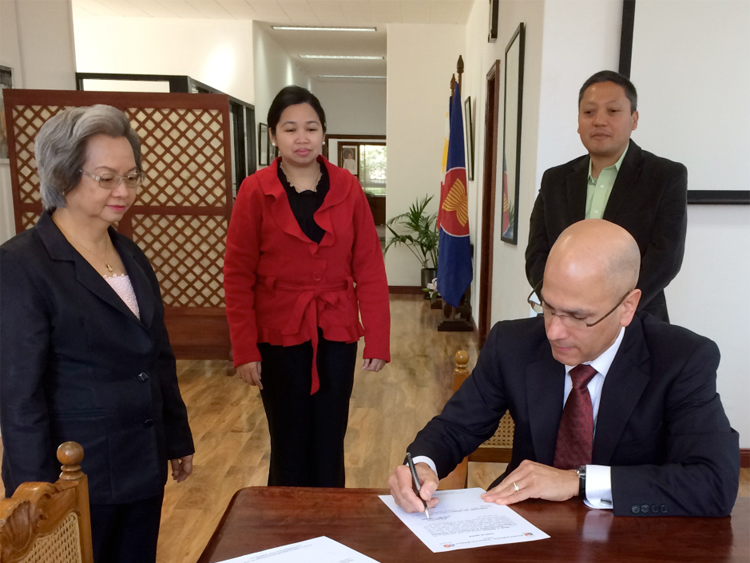 Philippine Ambassador to Australia Belen F. Anota swore into office today Mr. Felix Pintado as Philippine Honorary Consul in Melbourne, Victoria.
Mr. Pintado replaces Ms. Virginia Kalong, who served as Honorary Consul since 2010.
Mr. Pintado, a Filipino and Australian citizen, is the current Chief Executive Officer (CEO) of Royal Freemasons Ltd., which manages retirement and aged care facilities. He has more than 25 years of experience in the health service industry, with 12 years of experience as a health service CEO, three years as a General Manager and three years as a Chief Operating Officer and Deputy CEO.
He was born in Manila and has lived in Australia for over forty years.
He holds a Bachelor of Theology degree from the Melbourne College of Divinity, University of Melbourne, a Master of Health Administration and a Graduate Diploma in Health Service Management, both from RMIT University in Melbourne, and a Graduate Diploma in Education from the Monash University in Clayton, Victoria.